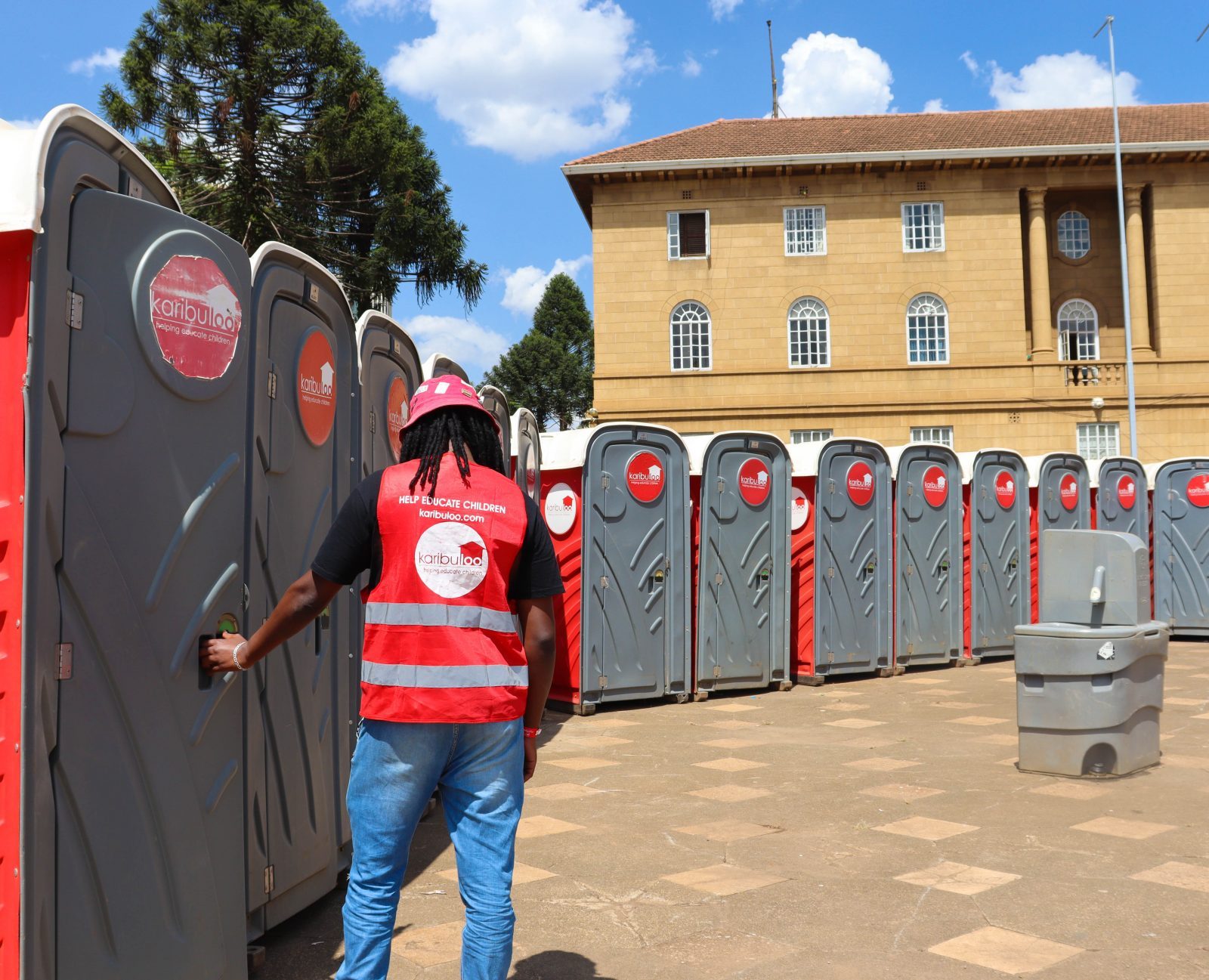 Count on us to provide suitable mobile toilets to meet the needs of your event. Your guests will be impressed and pleased to see that you have considered their toilet and hygiene requirements. Our high-quality units and professional staff of associates are sure to impress.
Weddings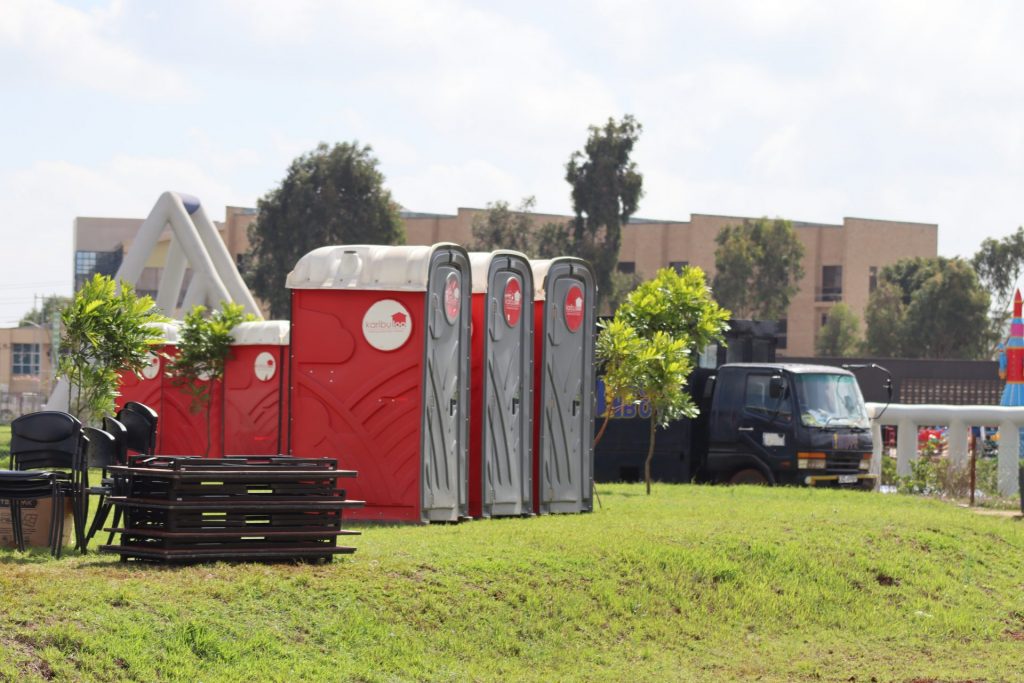 We will be there for one of the most important days of your life. Your beautiful outdoor wedding is not complete without our high-quality mobile toilets. Save your guests the uncomfortable experience of public sanitation and trust us to take care of all of your sanitation needs.
---
Home and Garden Parties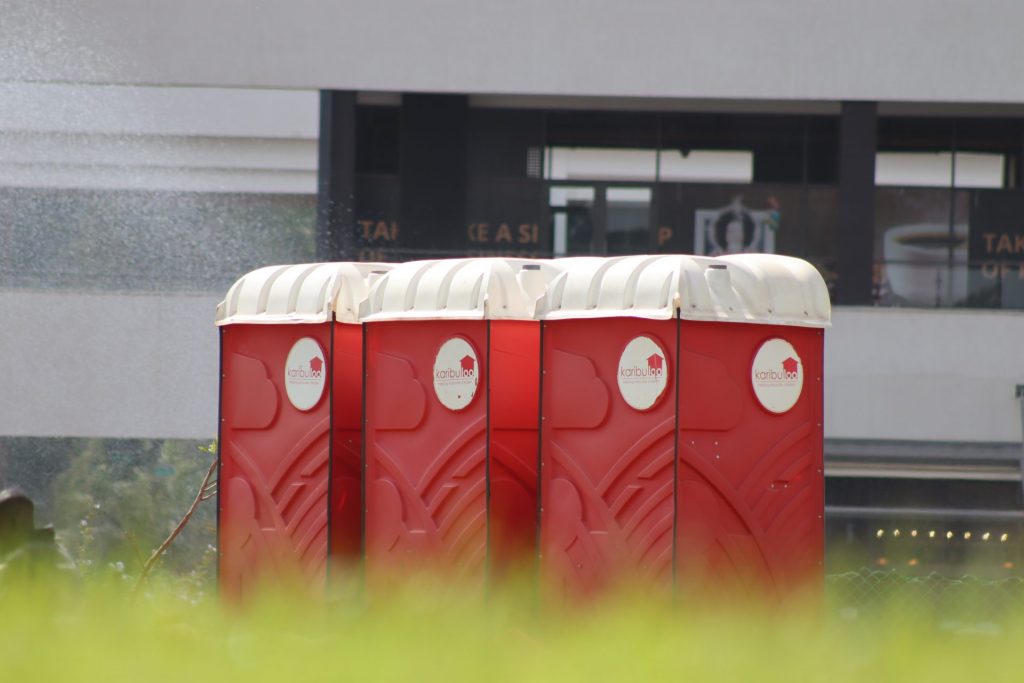 We have experience addressing your home and garden event needs. Instead of guests tracking throughout your home and waiting in line, let us provide a high-quality sanitation and hygiene experience for your guests.
---
Churches, Mosques, and Synagogues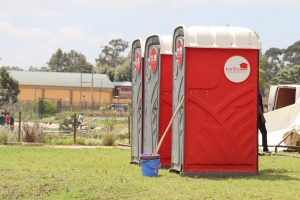 We have a solution for your fellow worshipers during your gatherings. Managing sanitation for a large number of attendees can be a challenge and that is where we come in – to offer a conducive, pleasant toilet experience for all worshipers.
---
Sporting Events and Venues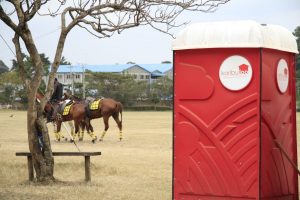 Athletes and spectators alike will appreciate our clean portable toilets. We are flexible on the placement of our units, so a trip to our portable toilets is quick. We work with you to ensure the correct number of units are available so no one is standing in line too long.
---
Graduation Ceremonies and Parties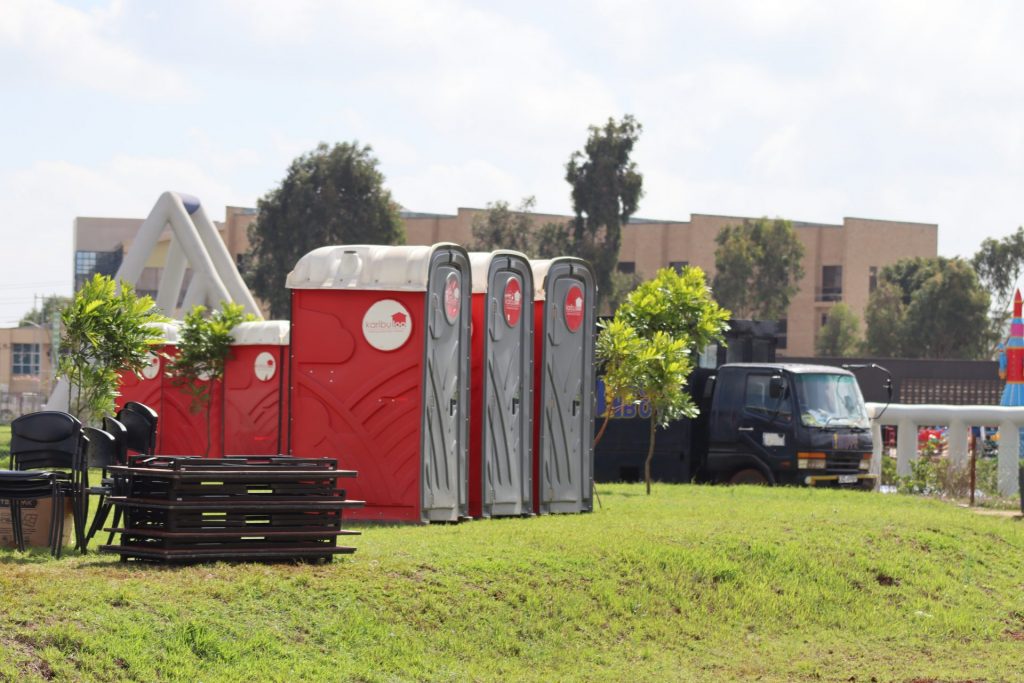 A mass of graduates gathered to receive their honors in an institution requires a large number of portable loos, maintained to a high standard throughout the day. We have the solution for you and we can provide up to 50 portable loos for your graduation ceremony. Our attentive and professional team of associates will ensure they are kept clean and presentable for your graduates and their guests all day long.
---
Funerals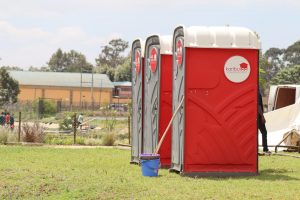 It is sad to lose a loved one and we offer our condolences to you during such hard times. We rent toilets at affordable rates and ensure a comfortable experience for friends and relatives.
---
Government Events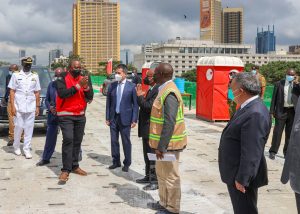 We know how Kenyans appreciate involvement in government events. Make sure expected crowds are not missing the event by waiting in line at the portable toilets. Contact us today!
(Photo courtesy – State House Kenya)
---