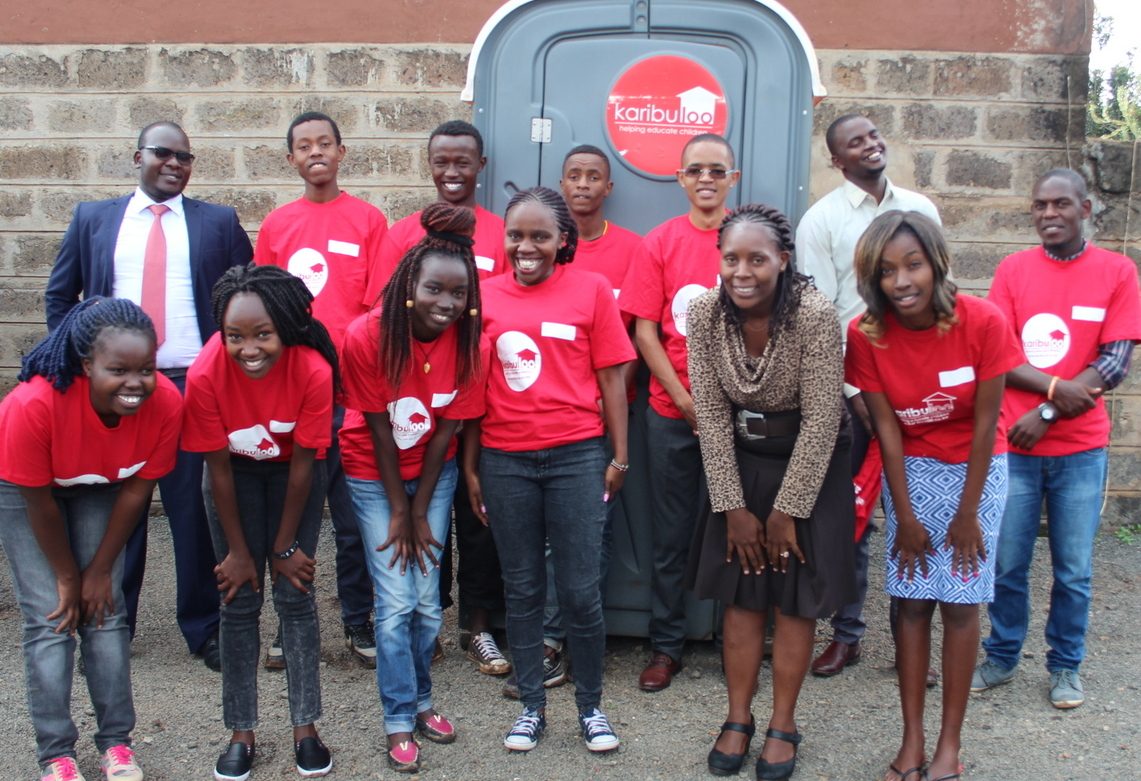 Our Associate Program
All rentals (except long term) come accompanied by our Associates.  These are young recent high-school graduates from Ngong Road Children Association who keep the toilets clean and supplied with toilet paper, sanitizing liquid or water, and all other needed supplies.  You will see them in their bright red Karibu Loo t-shirts as they busy themselves keeping everything clean and tidy and running smoothly. As recent entries into the working world, they are being trained to be punctual, attentive and problem solvers. They are key to the Karibu Loo service experience and we are sure you will enjoy having them work at your  event.
Our Associates are supervised by our professional staff:
Maureen Mulievi
General Manager
Contacts – maureen@ngongroad.org
Maureen joined the team in 2017. She has brought a level of professionalism and experience in  organization leadership that we all appreciate. She is passionate about helping children of the Dagoretti area through her work.
---

Kenneth Odongo
Sales Manager
Contacts – 0733437698
Ken joined the team in 2018. He comes with enough skills and experience in Sales and Marketing as well as Operational procedures having previously worked in the water technology industry.
He follows up with clients to ensure they receive the best services, and his amicable communication with clients makes them always come back.
---

Stephen Muendo
Operations Manager
Contacts – 0725343038
Stephen studied community development and originally began volunteering with the Ngong Road Children Association. When Karibu Loo was created, he had a desire to help make the program more sustainable  by working with the for-profit business. He has been with the organization since 2015 and is a dependable, professional worker.
---

Asaph Waweru
Administration and Marketing Assistant
Contacts – 0718 719084
Asaph joined our educational program in 2008. The Rotary Club of Carrollton sponsored him from primary school at Jagiet Academy through his post-secondary schooling at St. Paul's University. He has a passion for business and sales and received his diploma in Sales and Marketing.  After his internship was finished we were pleased to have him join Karibu Loo in 2016. He is now a valuable member of our Sales Team and your first point of contact.
---
Simon Otieno
Operations Associate
Simon is also a beneficiary of NRCA program. He completed his primary and secondary studies.  Otieno is a cheerful, hardworking, dedicated Operations Associate ready to make your event the best.
---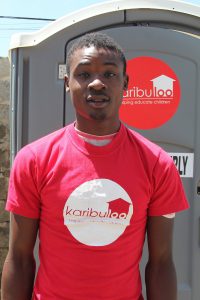 Wycliff Mabonga
Operations Associate
Wycliff joined the education program in 2007 and has been sponsored by Jim and Ruth Glesne of Decorah, Iowa for over 10 years. He joined Karibu Loo in 2016 and continues his post-secondary studies in Food Production while enthusiastically working to satisfy your sanitation needs.
---

John Githeu
Truck Driver
John was one of the first kids to join the education program in 2006. After primary school, John attended both a mechanics apprenticeship program and trade school in auto mechanics. John has been our trusted truck driver since the business started. He makes sure units arrive on time and safely.