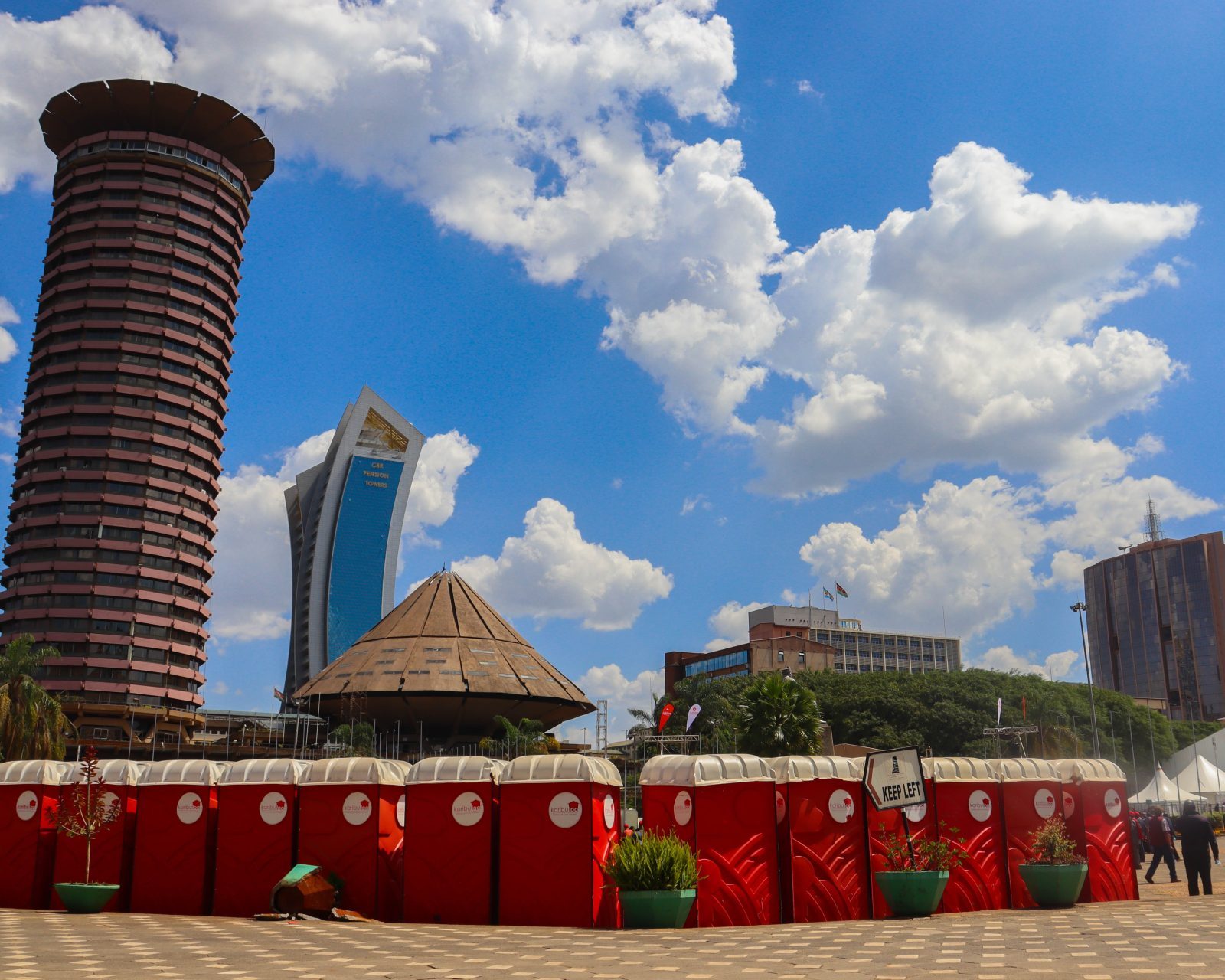 The Ibrahim Governance Weekend, a flagship event of the Mo Ibrahim Foundation, is an annual event that brings together leading voices from across Africa and beyond to discuss issues of critical importance to the continent's progress. This year's event was held at the Kenyatta International Convention Center (KICC) in Nairobi, Kenya, from April 28–30. The theme for the 2023 Ibrahim Governance Weekend was "Global Africa". The agenda of the event was spread over three days.
The event had a spectacular public concert on Saturday night. It gave the attendees a chance to meet some of the most talented artists in Kenya and beyond. They rocked the stage with their incredible songs and performances. The guests got to enjoy the legendary Youssou N'dour, the fierce Femin One and the smooth Nyashinki. Other artists who graced the stage were Kenyan contemporary R&B artist Otile Brown and Kenyan Genge artist Mejja.
We received the privilege of being the event's primary portable toilet supplier. Our portable toilets played a crucial role in ensuring that the event was a success. With over 500 attendees, it was important to have enough toilets to accommodate everyone. Our team worked closely with the event organizers to determine the number of toilets needed and their placement.
We offered a variety of portable toilets, including regular units as well as VIP luxury trailer units. Our units were all clean, well-kept, and well-stocked with rolls of toilet paper. We also provided a handwashing station to ensure attendees could wash their hands after using the portable toilets. The handwashing station included liquid hand soap and a paper towel to rinse wet hands with.
Our team was on-site throughout the event to ensure that the toilets remained clean and well stocked. We received many compliments from attendees about the quality of our toilets and their cleanliness.
It was a pleasure to be involved in the Ibrahim Governance Weekend Event.
Look no further than Karibu Loo for any portable toilet rentals you may require for your occasion. We provide a wide range of portable toilets to fit every occasion and budget.
Contact us today to learn more about our services and how we can help make your event a success. We provide not only portable toilets but also excellent customer service.