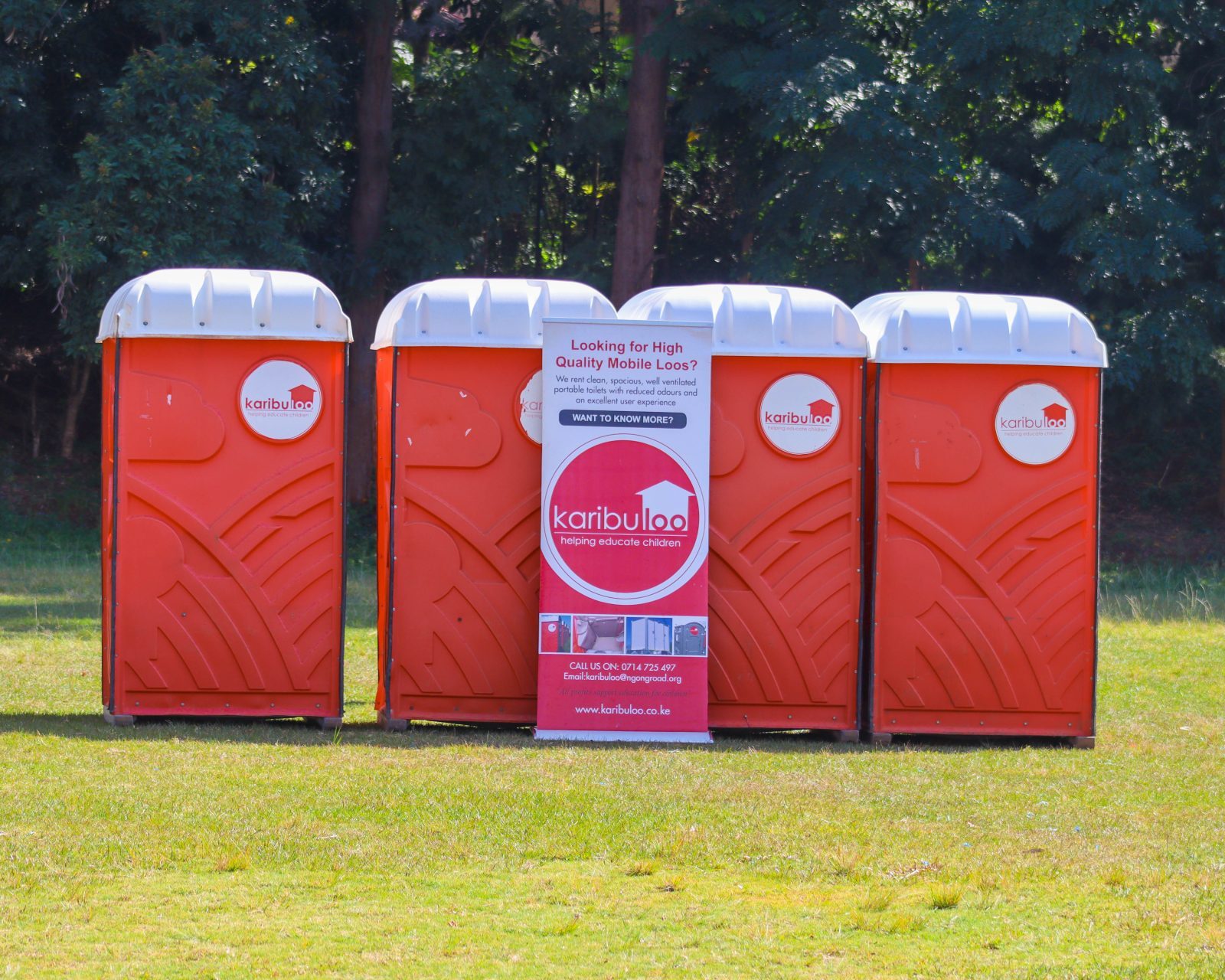 When it comes to multi-day events, guaranteeing guests' comfort and hygiene is critical. However, one factor that is sometimes ignored is the need to maintain clean porta potties over the course of these events. The last thing anyone wants to face while attending a festival or outdoor gathering is dirty and uncomfortable facilities.
In this post, we'll look at how important it is to keep porta potties clean during multi-day events. We will examine the problems that event organizers encounter, practical cleaning suggestions, and important advice on dealing with frequent concerns like odor control and emergency circumstances.
The Importance of Clean Porta Potties at Multi-Day Events
When attending a multi-day event, the cleanliness of the porta potties is sometimes overlooked yet plays a vital role in the entire experience. These temporary toilet facilities may either add to or detract from the event's ambience; therefore, cleanliness is critical. Clean porta potties not only offer participants comfort and convenience but also add to their overall enjoyment and satisfaction, encouraging a pleasant and memorable experience.
Consider this: you're surrounded by music, a phenomenal atmosphere, and beautiful weather at an outdoor music festival. Despite being nervous about using the porta potty, you find it pristine and odor-free, demonstrating the organizers' concern for your comfort and well-being. This unexpected treat brightens your day and makes a favorable impact on the event and the people in charge. Clean porta toilets promote a feeling of sanitation, decency, and consideration for guests' requirements, resulting in an unforgettable multi-day event experience.
Understanding the Challenges of Maintaining Porta Potties
Maintaining the cleanliness of porta toilets for multi-day events is a difficult task. These modest facilities, while necessary for every outdoor meeting, provide a distinct set of challenges that require proactive steps and close attention. To begin with, the sheer number of users can be daunting, as enormous groups descend on a few toilet alternatives. This heavy traffic puts substantial pressure on porta toilets and needs a well-planned maintenance approach.
Furthermore, the nature of outdoor events exposes these portable toilets to an array of environmental conditions that might worsen cleaning difficulties. Heavy rain and severe temperatures can have an impact on sanitation operations, making it critical to anticipate and manage these issues ahead of time. Furthermore, many event guests are unaware of the correct use and etiquette for porta toilets. This ignorance might cause further challenges in maintaining cleanliness levels.
Pre-Event Preparation: Setting Up for Success
To provide a flawless experience with clean and comfy porta toilets, extensive pre-event preparation is required before the gates swing wide and guests stream in. The first step is choosing the right location for your portable restroom units. To minimize needless hassles, consider factors such as accessibility, proximity to high-traffic areas, and sufficient drainage.
Once you've identified the best location, it's time to gather a devoted team of specialists that appreciate the value of cleanliness and sanitation. They will be in charge of setting up the porta potties, ensuring they are level on firm ground, and connecting them to a reliable water source for flushing. Remember that paying attention to detail during this phase will pay off throughout the event by providing attendees with a welcoming and sanitary environment.
Stocking Up: Essential Supplies for Clean Porta Potties
In order to maintain clean and hygienic porta potties during multi-day events, it is crucial to ensure that these temporary facilities are adequately stocked with essential supplies. By carefully selecting and regularly replenishing these items, you can help promote a pleasant experience for event attendees while mitigating potential health risks.
The most important component of any well-stocked porta potty is toilet paper. Choose high-quality, biodegradable products that are kind to both your skin and the earth. Consider giving individually wrapped toilet seat coverings as an added level of cleanliness and comfort.
Place portable handwashing facilities beside the porta toilets to ensure adequate hand hygiene. Provide antibacterial soap in handy dispensers to ensure a consistent supply throughout the event. Remember to add paper towels for quick drying after hand washing.
A well-stocked porta toilet should also have a selection of hygiene products, such as individually wrapped sanitary wipes or feminine hygiene products, for those in need. Placing trash bins in strategic locations will promote the correct disposal of these objects while maintaining cleanliness throughout each unit.
High-quality air fresheners or deodorizers may perform wonders in combating unwanted scents. Consider natural alternatives to artificial perfumes that mask smells. Attendees will feel more at ease utilizing porta potties if a nice olfactory environment is created within them.
Daily Cleaning Routine: Keeping Porta Potties Fresh
When it comes to maintaining the cleanliness of porta potties during multi-day events, a daily cleaning routine is essential. By incorporating a systematic approach to regular cleaning, you can ensure that these facilities remain fresh and inviting throughout the duration of the event.
To begin, provide your cleaning workers with suitable personal protective equipment (PPE), such as gloves and masks, to maintain hygiene standards. Begin each cleaning process by evaluating the porta potties for signs of damage or faulty components. This proactive strategy enables early detection of problems, resulting in rapid repairs and uninterrupted service.
The holding tank should be emptied and sanitized next. This entails fully sucking out waste with specialized equipment and then disinfecting using certified cleaning solutions. Pay special attention to frequently handled areas such as seats, handles, and locks, and make sure they're thoroughly cleaned to remove any potential sources of contamination.
To effectively combat odors, utilize portable toilet deodorizers. These products not only mask unpleasant odors, but they also include strong neutralizing agents that kill microorganisms that cause odors. After each cleaning session, spray a thin mist of air freshener to leave a pleasant smell in the air, improving the user experience and offering peace of mind.
Dealing with Heavy Usage: Tips for High-Traffic Times
In the midst of a bustling multi-day event, the usage of porta potties can reach peak levels, putting immense strain on these temporary facilities. To ensure their cleanliness and functionality during high-traffic times, it is crucial to implement a few key strategies.
Firstly, increasing the frequency of cleaning and maintenance is essential. Assign a dedicated team to monitor and service the porta potties at regular intervals throughout the day. This proactive approach will help prevent any buildup of waste or unpleasant odors that could deter attendees from using them.
Moreover, consider deploying additional portable handwashing stations near areas with heavy footfall. By providing easy access to hygiene facilities, you not only promote health and well-being but also minimize congestion in front of the porta potties themselves.
In addition to these measures, effective signage plays an integral role in managing heavy usage scenarios. Clearly display instructions on proper usage, waste disposal protocols, and reminders to be courteous towards others. This gentle nudge towards responsible behavior fosters a sense of community among event attendees and encourages them to keep the facilities clean for everyone's benefit.
By implementing these tips during high-traffic times, you can maintain clean and functional porta potties that contribute positively to the overall experience of your multi-day event.
Tackling Odor Issues: Freshening Up the Facilities
Unpleasant odors can quickly diminish the overall experience of any event, making it crucial to address and eliminate them promptly. When it comes to porta potties, a comprehensive approach is necessary to keep them smelling fresh throughout the duration of multi-day events.
First and foremost, regular cleaning is paramount. An efficient strategy involves using odor-neutralizing cleaning products specifically designed for portable toilets. These products not only remove dirt and grime but also combat odors effectively. Additionally, incorporating scented deodorizers can provide a pleasant fragrance that enhances the ambiance of the facility
Educating Event Attendees: Encouraging Proper Use and Etiquette
To ensure that event guests have a positive porta potty experience, diligent cleaning efforts and a determined campaign to educate and encourage correct use and etiquette are essential. Fostering a sense of responsibility among facility users can help guarantee a clean environment.
Signage strategically placed near porta toilets may educate participants on cleanliness, facility respect, and shared responsibility. Visual aids such as icons and symbols can help people comprehend more, especially those who speak a different language. This method encourages guests to maintain cleanliness and respect the facilities, fostering a sense of shared responsibility.

Going Above and Beyond: Extra Steps for Exceptional Cleanliness
When it comes to maintaining clean porta potties during multi-day events, going the extra mile is essential. By implementing a few additional measures, you can ensure exceptional cleanliness that will leave event attendees with a positive impression. One such step is to establish a designated cleaning schedule that goes beyond the standard routine.
In addition to regular daily cleaning, consider incorporating periodic deep cleanings throughout the event. This involves thoroughly scrubbing all surfaces, including walls and floors, using disinfectants and specialized cleaning agents. This meticulous approach helps eliminate any lingering odors or bacteria buildup, creating an inviting atmosphere within the portable restrooms.

Conclusion
This article emphasizes the importance of maintaining clean and hygienic porta potties during multi-day events for attendees' comfort and satisfaction. Event organizers can tackle challenges by following tips such as pre-event preparation, daily cleaning routines, addressing odor issues, and handling emergency situations. By going above and beyond with exceptional cleanliness, organizers can leave a lasting positive impression on attendees and promote a sense of pride in their efforts. By embracing this task with determination and finesse, organizers can transform ordinary porta potties into pristine, comfortable, and convenient spaces for multi-day events.