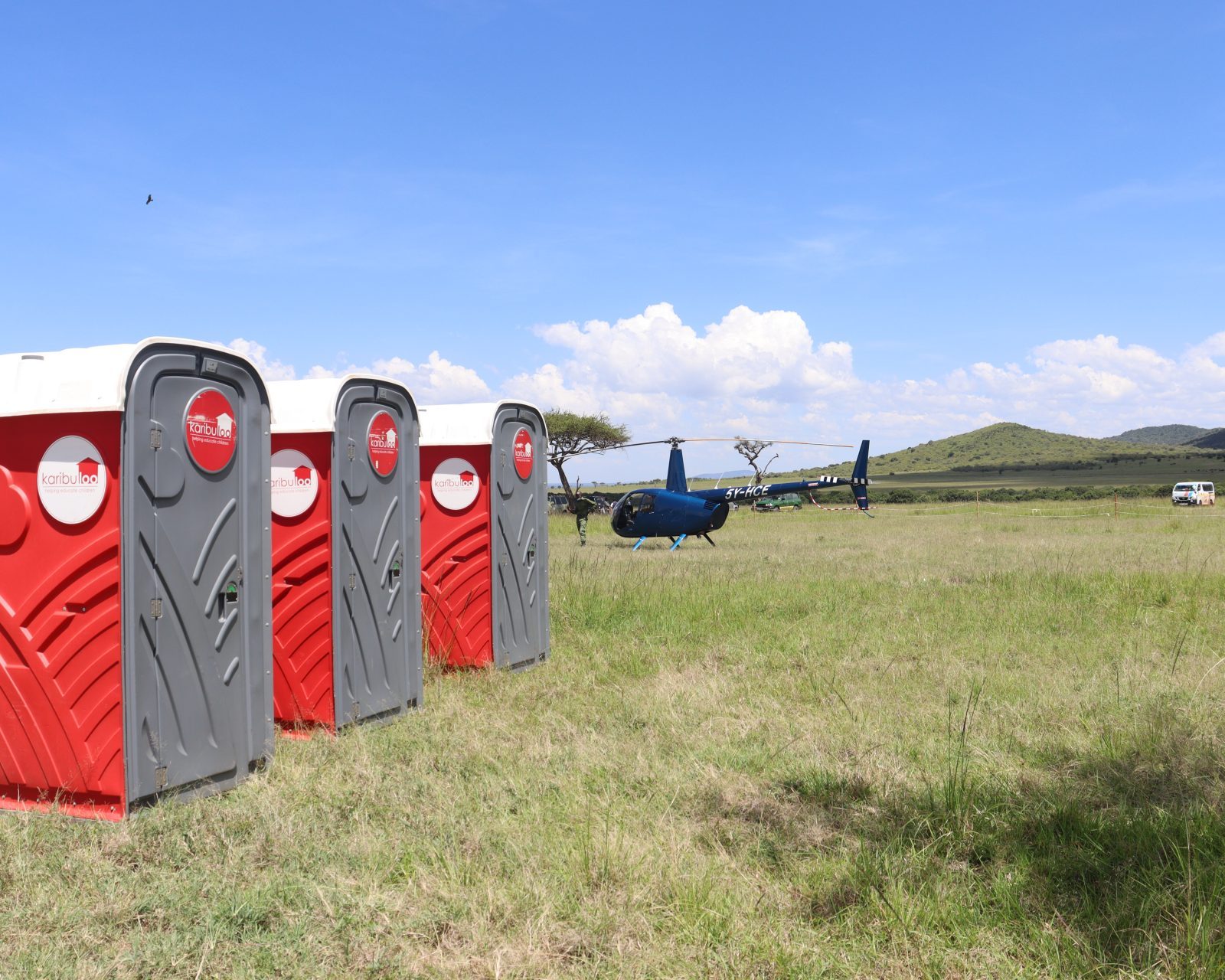 Introduction
Running a portable toilet rental business can be both rewarding and challenging. In Kenya and across Africa, ensuring access to clean and hygienic sanitation facilities is crucial. Let's explore some of the common hurdles faced by entrepreneurs in this industry and practical strategies to overcome them.
1. Sanitation Awareness and Access
Challenge: Despite constitutional recognition of sanitation as a right, there's still a lack of proper facilities in public places and construction sites.
Strategy: Educate potential clients about the benefits of portable toilets. Collaborate with local authorities to address gaps in sanitation infrastructure.
2. Infrastructure and Accessibility
Challenge: The lack of proper infastructure, such as roads, makes it difficult to transport portable toilets to remote areas. Poor roads and limited infrastructure can hinder the delivery and placement of portable toilets.
Strategy: Plan logistics carefully, choose accessible locations, and invest in sturdy units that can withstand various terrains.
3. Cultural Perceptions and Stigma
Challenge: Some communities associate stigma with using portable toilets, preferring traditional pit latrines. There are also many fallacies about portable toilets that discourage people from using them. However, most of these beliefs have been debunked.
Strategy: Sensitize the public about the convenience and environmental friendliness of portable toilets.
4. Maintenance and Hygiene
Challenge: Ensuring cleanliness and hygiene in portable toilets is crucial.
Strategy: Employ attendants for regular cleaning and restocking. Provide handwashing stations and educate users on proper usage.
5. Pricing and Affordability
Challenge: Balancing rental prices to attract customers while covering costs. The portable toilet rental business is highly competitive, with many companies offering similar services.
Strategy: Offer competitive rates based on the local market. Consider long-term contracts for construction sites.
6. Seasonal Demand and Events
Challenge: The demand for portable toilets fluctuates based on events with high demands during events such as concerts and festivals.
Strategy: Diversify services. Target both short-term events and long-term rentals. Plan for peak seasons.
7. Regulatory Compliance and Licensing
Challenge: Navigating local regulations can be complex.
Strategy: Consult legal experts. Build strong relationships with relevant authorities.
8. Public Perception and Marketing
Challenge: Overcoming negative perceptions associated with portable toilets. Many Kenyans are yet to realize the benefits of portable toilets, which makes it difficult to convice them to rent one for ther functions.
Strategy: Market effectively. Showcase cleanliness, testimonials, and a positive impact on public health.
Future Outlook
The portable toilet rental business in Kenya is expected to grow in coming years, thanks to the country's rapid development and the rise of events such as concerts and festivals. According to report by Grand View Research, the global portable toilet rental market is expected to expand at a compound annual growth rate (CAGR) of 7.5% from 2022-2030. This is attributed to the increasing demand for portable toilet across various applications, such as contruction, tourism and commercial among others.
In Kenya, as the country continue to develop, the demand for portable toilets is expected to increase, especially in areas where access to proper sanitation facilities is limited. The business is also expected to benefit from the rise of outdoor recreational activities such as camping, hiking and sports tournaments and special events like wedding and home-based gatherings which require the portable toilets.
The portable toilet rental market is expected to benefit from the government's efforts to improve sanitation and hygiene, as well as rising infrastructure demands in the building industry and urbanization efforts.
In closing, the future outlook for the portabe toilet rental business in Kenya is positive, with significant growth potential in the coming years.
Conclusion
By addressing these challenges strategically, you can build a successful portable toilet rental business that contributes to improved sanitation and well-being in Kenya and beyond. Remember, every challenge is an opportunity for growth!